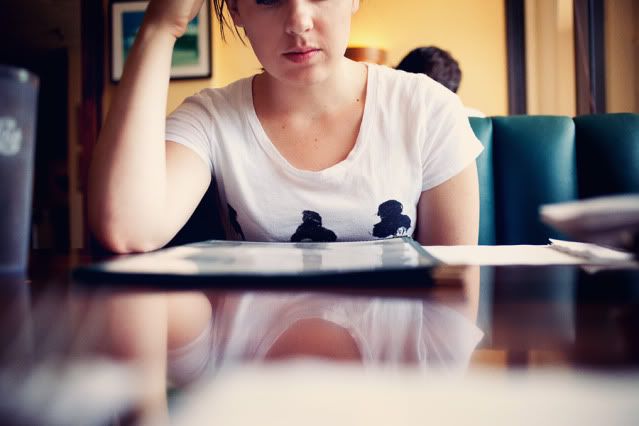 1. I am scared of the dark. When I walk around my house at night I turn the lights on in every room. You never know what is lurking in the dark, and quite frankly it freaks me out. Ironicly, I have to sleep in totally darkness to get a good nights rest.
2. I've never really minded Mondays. Tuesdays were always the dreaded day for me. Its when Monday finally catches up.
3. I love, love, the rain. I think I would thrive somewhere like Seattle. Every day I wake up and look out the window for clouds. Often I am disappointed, but on days like today, I am quite pleased.
4. I don't really enjoy the "trip" part of road trips, rather the destination.
5. I thoroughly do not enjoy driving. Getting in and out of the car, the tedious errands, the chance of accidents, the kids crying in the car... man. I have so many errands I need to run even today, and I am dreading it!
6. My hair is never perfect. I will always have one, or ten, pieces (or chunks) out of place. Trust me, I try to get it right, but its just not in the cards. Recently, my best friend told me "but its cute, it has character." I almost threw a brush at her :)
7. My biggest enemy is self doubt. It is like a monster that creeps into me and sometimes like to set up for vacation. Luckily I have a few people who kick my butt into gear and truly believe in me. Those people are the ones I can truly count on.