Last Friday I was having a horrible day.
Everything seemed to be going wrong, and I was feeling quite sorry for myself. While I was at a shoot I got a text from my friend Adria suggesting a girls night. Cami suggested a girls night in, and that is exactly what we did.
These girls have truly been such a blessing in my life. Every time I am around them, I feel so uplifted and renewed.
I have known Adria most of my life, but it wasn't until this last year we started bonding over Grey's Anatomy, and have become great friends.
Cami has been my best friend since 10th grade. We found out that we are 2nd cousins...whatever that means...and pretty much soul sisters. We have been through thick and thin, but she is the one friend I know I can trust.
I can't say more about these two except for I love them dearly!
Adria:
Cami:
What better way to use a couch that is falling apart?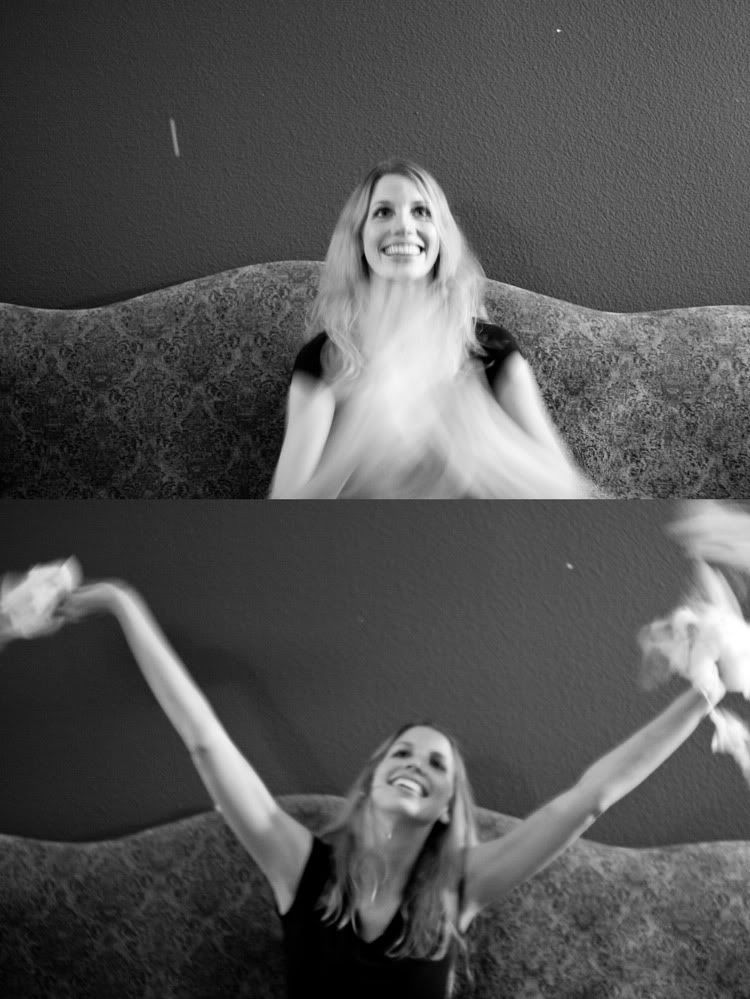 Girls, Thank you for brighting my gloomy day, and loving me in my holy sweats and un-showered hair! You both are truly beautiful in every way!