Fall is booming with tons of new bookings!
I can't believe Halloween is almost here. What is everyone dressing up as?!
Every year my family has as huge annual halloween party. Everybody dresses up and eats food with crazy names. Last year one of my favorite was this black spaghetti called witches hair, or something like that. Needless to say, we go all out.
I am going to try to force myself to dress up this year...I think I stopped when I was 12.
Anyway, I love fall.....and I LOVE this family!!
When Devin and I moved back from the lovely/wretched Utah Danny&Nikki kindly took us in.
We stayed with them for the next few months until we were able to find a place of our own. Danny is Devin's best friend's older brother...did you catch that?? ;) Devin has pretty much been connected to this family since childhood. When Danny e-mailed me a couple months ago asking me to take their family photos I was ecstatic! My success has all been 100% referral based, and it's always a huge compliment when my good friends and family ask me to photograph them.
Danny and Nikki had all their five kids in less than seven years...I say crazy, but they say awesome! That is the type of family they are. All the kids are best friends, and it totally shows!
Thanks again guys, you were a total and complete blast to shoot!!
I absolutely love this shot! The mood, the tones, the personalities shining through...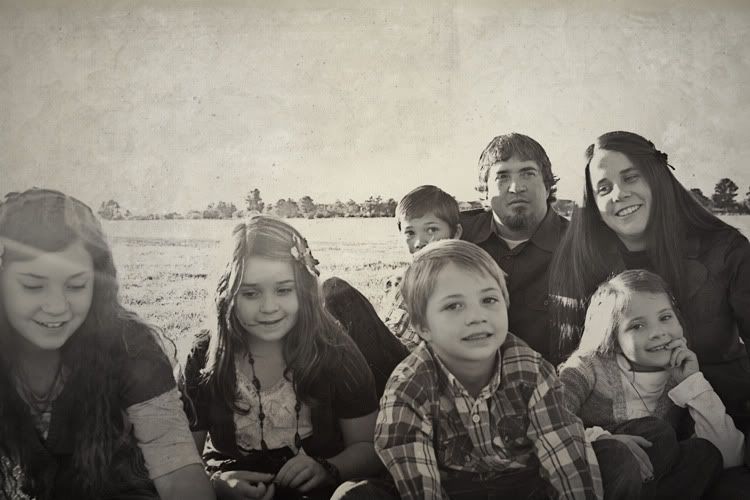 Can't you just feel the sibling love?
and of course...my favorite!