I was browsing through
Wedding Style Magazine
today and admiring all of the beauty. I was thinking if I could re-do my wedding, all of the things I re-do. I think if I had a chance to re-do it all, I would create a garden pavillion that I blogged about
here
, but these settings are also quite beautiful and lovely.
I love all of the bright colors and contrast with the darker accents.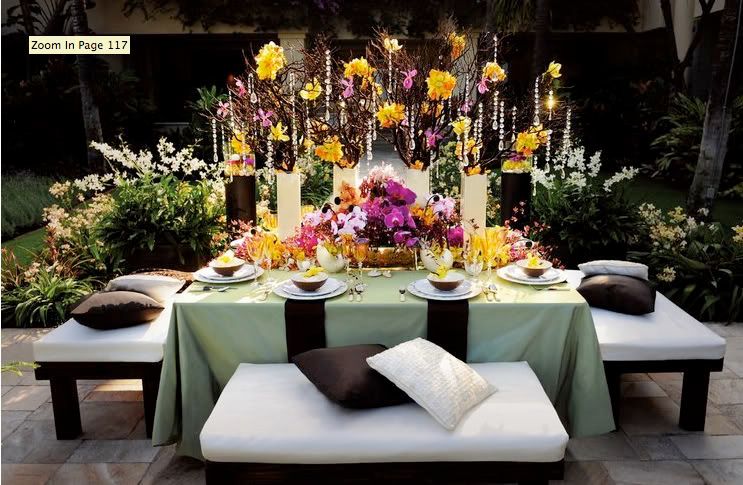 I think the center pieces in this next setting is absolutely beautiful. What a cute and intimate setting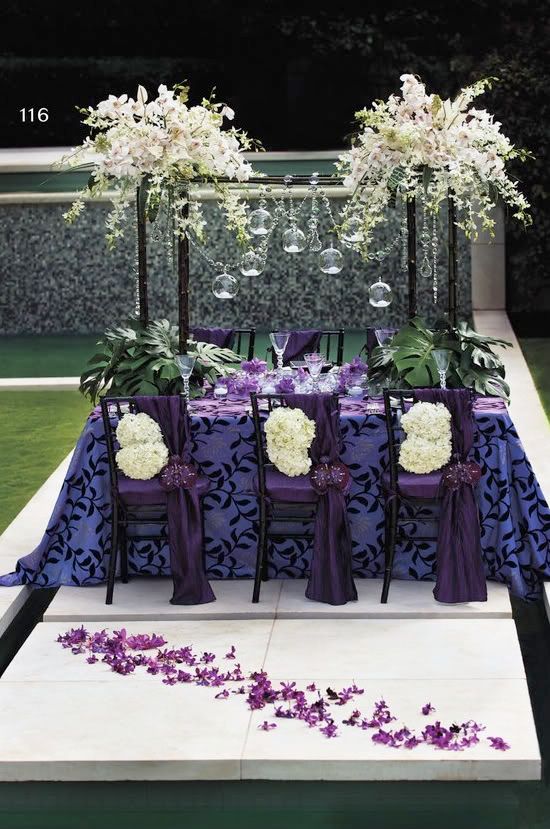 This last one is my favorite. It reminds me a lot of my own wedding reception.
It was in my cousins backyard, and I think this is how I would most likely use the space if I did it all over again.