Lately I have had some pain in my mouth. When I woke up today, I realized that it was just getting worse, so I called my dentist and set up an appointment just for a consult. He is examining everything and just causally mentions that my wisdom tooth needs to come out. UGH! So I agree, but tell him that I am not planning on doing it today. I thought I had it in the bag, but the next thing I knew I was walking out of there totally numb, my mouth stuffed with gauze and toothless. Oh boy.  I will say though, I was not as bad as I expected! It literally lasted less than 10 minutes. My dentist is the bomb. :)
Enough of my gib gab and onto the photos! 
Suzanne and I went to high school together and sung out little heart out in chorus together for all four years. We ended up having out girls only two months apart and both had c-sections! So when she asked me to capture Hailey's 1 year, naturally I was thrilled! I must say, we walked away when a solid amount of awesome photos!! This shoot was also my first shoot with my new
Canon 50d
! So it was goodness all around :)
We meet up at the Mesa Arts Center and took a couple shots, and then decided to travel around east Mesa.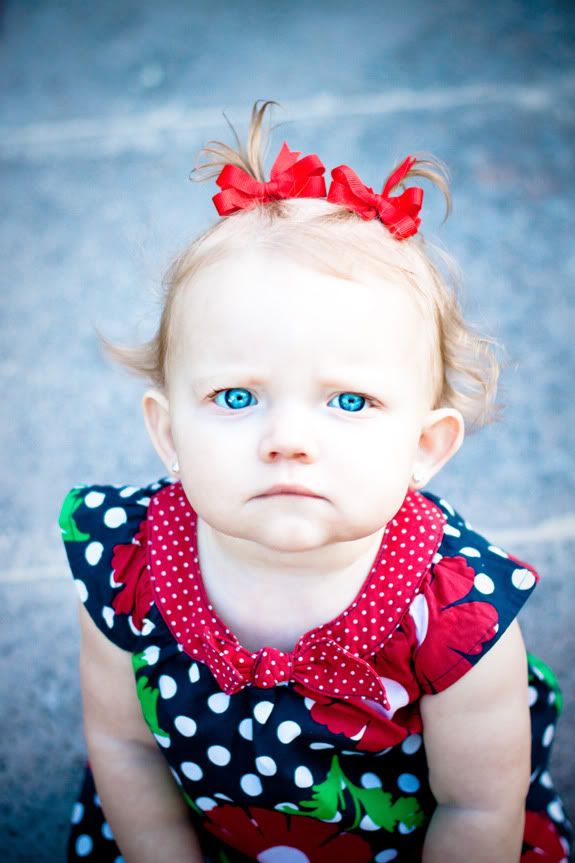 She was a little shy at first, but it didn't take much to get her going!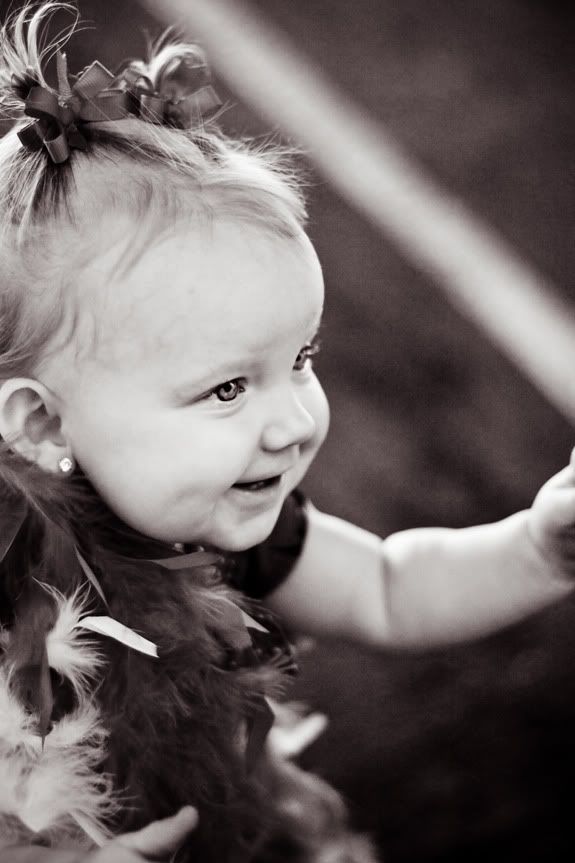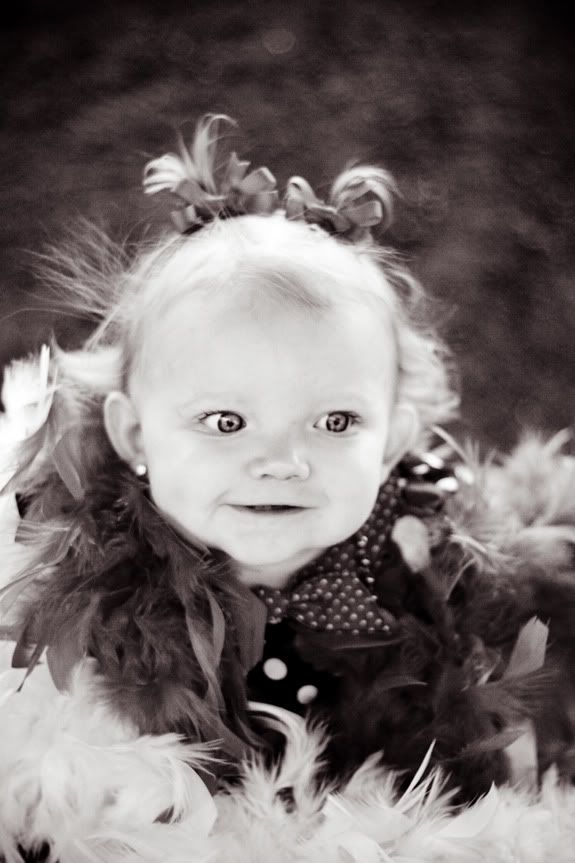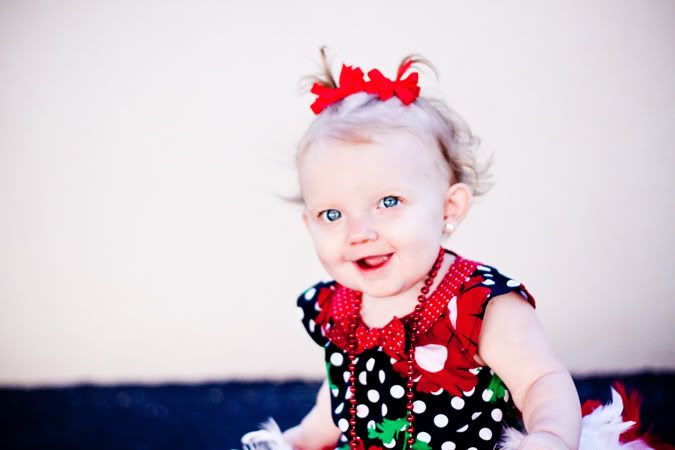 Totally and COMPLETELY my favorite shot of the day!: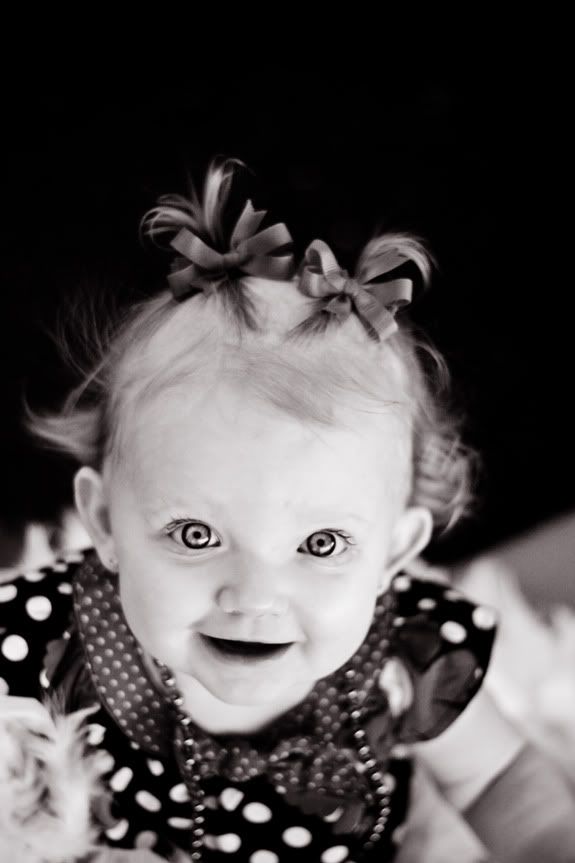 Then we headed back to the Art Center for a more controlled environment so this little diva could enjoy her birthday cake!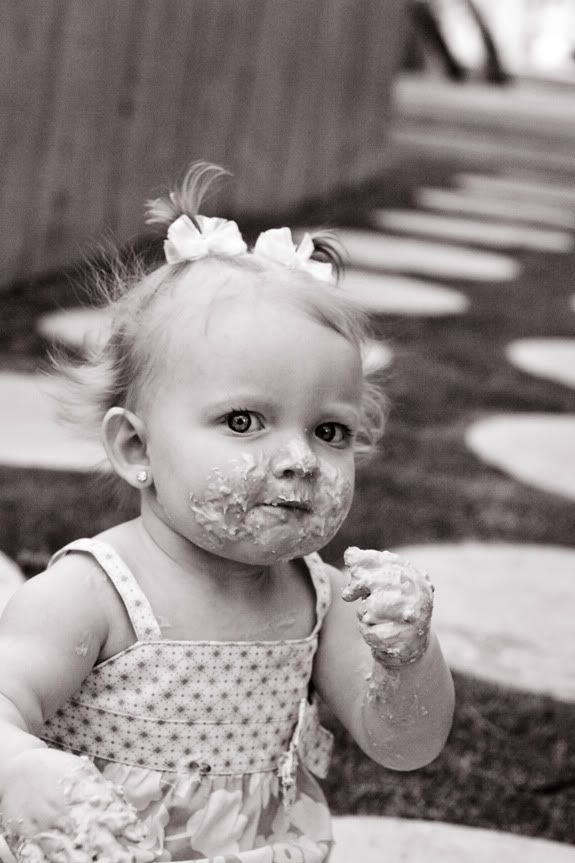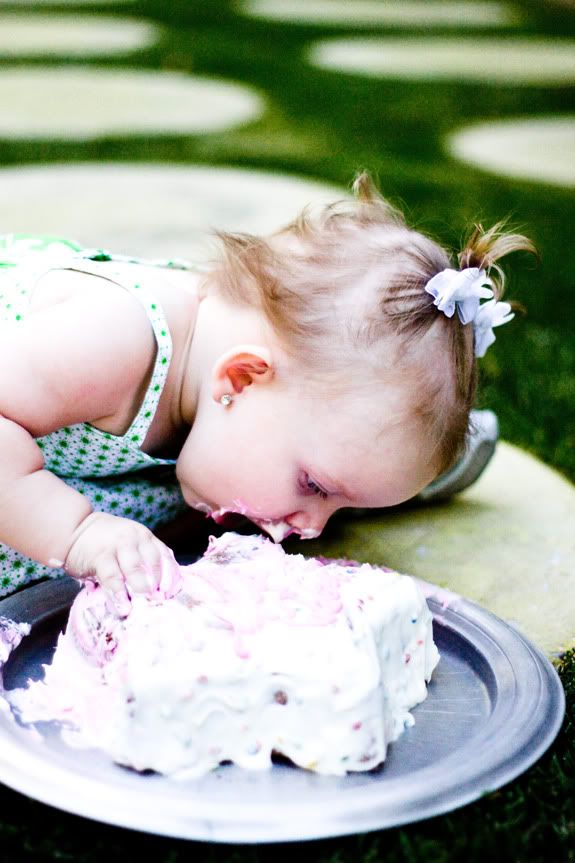 Thank you so much Suzanne!!!